Copywriting
Young Frankenstein
This was an assignment for my Copywriting and Visualization class in which I was to design and write the copy for three ads and a creative brief for the client of my choice. I chose Young Frankenstein the Musical because of my love of the movie and theater.
Ad 1
This ad was inspired by the actual amount of voltage that is used in the show. It is meant to appeal to fans of the movie and young theatergoers.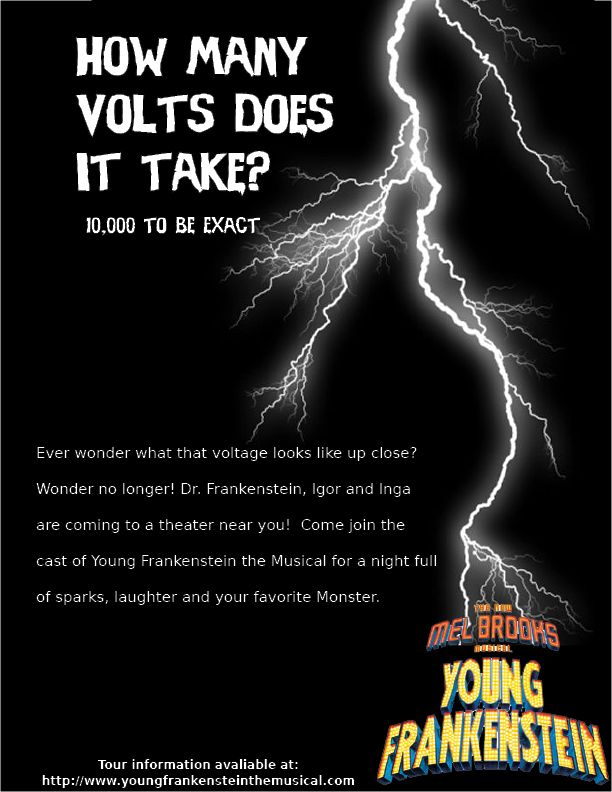 Ad 2
This ad would run in playbills for other shows in the area and local newspapers since the show is making a national tour. The inspiration for this ad came from the classic saying mixed with some of the humor that Mel Brook's brings to the show.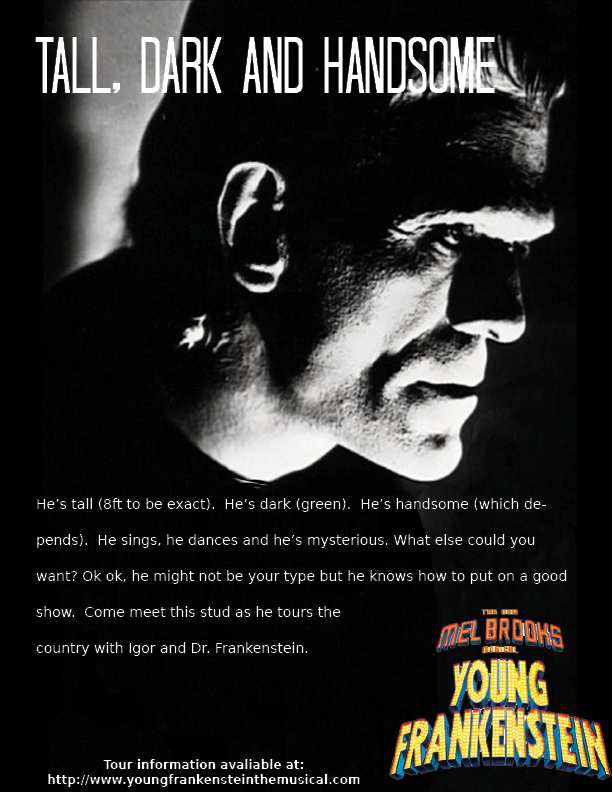 Ad 3
This ad plays off many of the iconic images and sayings within the movie and the show which should appeal to long time fans and intrigue those new to the show.